Roselle Park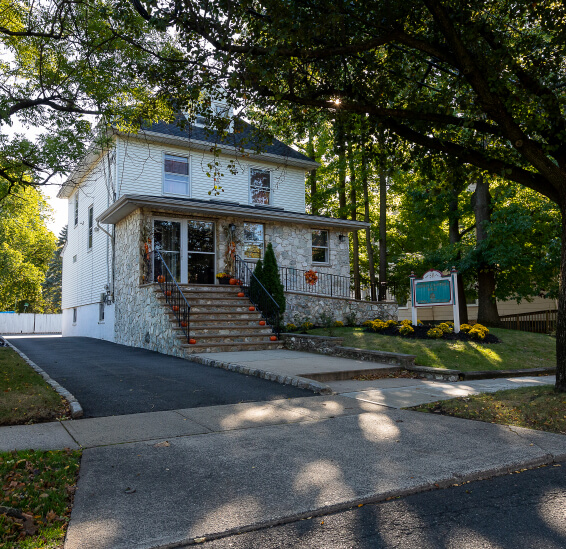 Roselle Park, New Jersery
Roselle Park is located in Union County within North Jersey, situated less than 30 minutes from New York City. The towns that surround Roselle Park include Wesfield, Garwood, Union, Cranford, and Kenilworth. Nestled in the middle of Union County, Roselle Park is neighbored by Essex County, Middlesex County, Somerset County, and Morris County.
Roselle Park offers residents, visitors, and business owners an ideal location in Union County, New Jersey. Situated between New York City and the Jersey Shore, Roselle Park is just a short commute away from a day trip with friends or a family vacation. For those looking to stay local, Roselle Park has a vibrant downtown area full of restaurants, bars, small shops, salons, and more. The quaint suburb is perfect for young people and families seeking easy access to parks, recreational activities, and public town events.
Roselle Park Business Environment
Unlike many other New Jersey towns, Roselle Park, 07204 offers residents and visitors a unique mix of small restaurants, dentists, and mom and pop shops as well as larger chains. Whether you're looking to grab a quick bite or enjoy a sit down meal with family and friends, you'll be sure to find what you're looking for. Visitors can experience the pleasures of craft beers at Climax Brewing Company, taste mouth-watering empanadas at the Chilean Bakery, and enjoy a slice of pizza and the warm atmosphere at The Sun Tavern. Roselle Park's business district also features a vast range of activities for all ages. There's the Paragon Ballroom, Fusion Dance Center, Football Frenzzy Arcade, and Pump It Up Roselle Park Parties and More. Finally, there's no shortage of nail salons, hair salons, barber shops, and pharmacies. Below is a breakdown of some notable businesses:
Activities in Roselle Park
Beyond its diverse range of businesses, Roselle Park offers residents, and those passing through, an exciting array of town-wide events and activities. The annual Farmers Market has been delivering fresh product to the community for more than two decades. Beginning every July, shoppers can walk over to the Michael Mauri Gazebo on Wednesdays The town library has been a long-time favorite for residents looking to take out books or enroll young children in group activities. The Roselle Park Museum allows visitors to get a glimpse into the town's rich history with self-paced tours of the archives and annual events. Finally, the Casano Community Center holds weekly events for the senior citizen community and recreational activities for the youth.
Education in Roselle Park
Roselle Park has an excellent public school district with five schools serving children from Pre-kindergarten through 12th Grade. Roselle Park Public High School, the town's only high school, is centrally located and in close proximity to Roselle Park Middle School, Roselle Park Veterans Memorial Hospital, and the Roselle Park Board of Education. It is also conveniently located just east of Lincoln Park and field.
Why the Community Loves Roselle Park
Above you will find just a few of the reasons that so many have people chosen to call Roselle Park home. Whether you're grabbing a coffee and running errands or spending the day with your family at Michael J. Mauri Park, there's a little something for everyone in Roselle Park.
Top Roselle Park Businesses
Climax Brewing Company

Known as the oldest microbrewery in New Jersey, Climax Brewing has been providing locals with the simple pleasure of craft beer for over 22 years. All of their beers are carefully brewed with the finest ingredients to create unique flavor experiences. For the full experience, visitors can schedule tastings and tours.

The Sun Tavern

Since first opening their doors in 1989, The Sun Tavern has sought to provide visitors with a warm atmosphere and cold beer. He went on to open multiple locations throughout New Jersey, each boasting an extensive menu of appetizers, lite bites, sandwiches, and charcoal grillers. You can't leave without grabbing a slice of pie from the Pizza Parlor menu.

Vinhus Restaurant and Lounge

Relatively new to Roselle Park, Vinhus Restaurant and Lounge offers locally sourced, Portugese food from esteemed Chef Americo Caracitas. The menu largely consists of traditional seafood dishes and small plates. Even more, the restaurant space features a formal dining section and private event space as well as an intimate bar and lounge area. Regulars love to stop by on Friday nights to enjoy the live music.

Fusion Dance Center

In 2004, Fusion Dance Center was founded on the principles of inclusivity, respect, friendship, and growth. Since then, their goal has been to give young children access to the magic of dance. Students can enroll in instructional classes and programs featuring a range of styles - hip hop, ballet, jazz, lyrical, and more.

Football Frenzzy Arcade

Football Frenzzy Arcade is fun for all ages! Whether you're hosting a birthday party, holding an air hockey tournament with a group of friends, or playing video games solo, the newly renovated arcade has something for everyone. Visitors can enjoy the wide selection of flat screen TVs, air hockey tables, skee-ball machines, and more.

Joe and Jodi's Barber Shop

Since 1957, local patrons have come to Joe and Jodi's Barber Shop for a great haircut and greater company. The shop has been a long time staple and place for local gatherings. Many residents have fond memories of taking their children to Joe's for their first hair cuts. They now offer cuts, styling, and coloring services for men, women, and unisex.

Korinos Inc.

With more than 40 years of experience in the industry, Korinos Inc. offers embroidery and screen printing services for a range of fabrics and garments. They work with everything from t-shirts, sweatshirts, and activewear to hats, bags, and accessories.