Dental Implant Restorative Dentist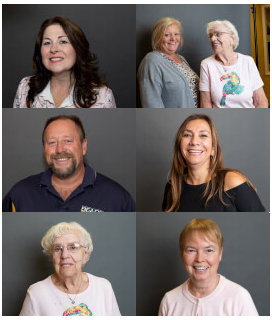 Smiles By Santora
Making Patients Smile For Over 40 Years!
Dental Implants from One of New Jersey's
Best Implant Dentists
What Are Dental Implants?
Dental implants are cylindrical titanium posts that are surgically placed in your jaw to replace the roots of missing teeth through either a single- or two-stage surgical process. There are several types of dental implants, including endosteal/endosseous, subperiosteal and transosteal, which are classified according to their shape and the way they attach to your jaw.
Dental Implants Specialist
Dr. Santora's advanced training in dental implantology means his patients are not restricted to using dentures to restore their smiles. Dental implants give Dr. Santora's patients superior functionality compared to individuals who have dentures. Dr. Santora's expertise and years of experience in dental implantology enable him to prescribe the best type of dental implants for your mouth based on his thorough examination of your teeth, gums and jaw bone.
Restore Your Smile with Expertly Placed
Tooth Implants
When you need a dental implant, you want it to be positioned so the dental crown placed over it can be naturally aligned with your existing teeth. Unlike most oral surgeons, Dr. Santora has decades of experience installing dental crowns, so he knows that implant placement needs to be planned not just to fill a gap in your teeth, but also to restore your natural tooth alignment. Placing an implant in an optimal position requires advanced implantology skills like those of Dr. Santora. He takes a conservative approach to implant surgery that retains as much of your jaw bone as possible. This approach allows him to preserve the natural shape of your face and optimally position your implant to achieve natural-looking crown placement.
3 Reasons
Patients Choose Dr. Santora

for Dental Implants
1. Dental Implant Expertise and Experience
His consistent participation in continuing education demonstrates Dr. Santora's dedication to maintaining leading-edge implant dentistry skills. He is also an instructor at both the NYU Dental School and Visztara Institute for Dental Implantology, which puts him at the forefront of advances in dental implantology. Dr. Santora's commitment to continually refreshing his implant dentistry knowledge and abilities enables him to use the most advanced techniques and equipment that have been proven effective for teeth implants. His sophisticated skillset, combined with over 40 years of implant dentistry and dental crown placement experience, provides Dr. Santora with a demonstrated ability to prescribe the most appropriate types of dental implants for each of his patients.

2. State-of-the-Art Dental Implant Procedures
Dr. Santora keeps apprised of the most recent advances in dental implantology and their successful uses in practical applications. He employs only the newest dental implant procedures that have been proven to be safe and effective.
3. Safe, Durable Tooth Implant Materials
Since Dr. Santora sources restorative tooth implant materials exclusively from the most established, trustworthy laboratories, his patients can be sure that he places only the safest, most durable substances in their mouths.
Smile Again!


with NJ's Leading Implant Dentist

Dr. Santora's knowledge of leading-edge modern dental implant research, technology and procedures enable him to discern the best equipment and techniques for successful dental implants. Dr. Santora has earned a reputation in your community as a trustworthy implant dentist through his advanced skill set and his consistent use of only the safest, most durable tooth implant materials in his patients' mouths. His decades of experience performing dental implants, his advanced implantology training, and his ongoing immersion in the field as a teacher at both NYU Dental School and Visztara Institute for Dental Implantology have made him proficient in using specialized tooth implant techniques to achieve the most natural placement of your restorative dental crowns.
Need an appointment or more info?
Call (908) 245-1012 or email us drsantora@smilesbysantora.com to find out how we can help you have a healthy smile!
We Accept All Dental PPO Insurance Plans - We'll submit your claim to your insurance company to reduce the amount of paperwork you have to manage.