General Dentistry
Smiles By Santora
Preventative Dentistry for the Whole Family
Expert Dental Care from One of New Jersey's
Best Dentists
Maintaining excellent oral health is a crucial factor in preventing overall health issues. That's why Family Dentist, Dr. Santora provides a comprehensive set of dental services designed to prevent tooth decay and help you and your family maintain healthy teeth and gums. Enjoy the convenience of making one trip to the dentist for both adult and children's routine dental care! Dr. Santora has been improving dental health in your community for over 40 years through early detection and expert dental care.
Oral Health Examination
During each visit, Dr. Santora does a thorough examination during which he looks at all the structures in your mouth (teeth, gums, tongue, throat and the floor of your mouth) to make sure he sees no evidence of pathologies such as infection, trauma or lesions. For adults, it's important to note that with the recent rise in oral cancer in both men and women, it's essential that you receive a bi-annual oral cancer screening to ensure early detection and treatment of disease.
Teeth Cleaning
Although periodontal disease is fairly easy to prevent, forty percent of Americans are affected by it. Periodontal disease begins as an infection of the gums. The key to preventing gum disease is to have a professional dental cleaning every three to six months. During this routine procedure, Dr. Santora removes stains on your teeth along tartar and bacteria, giving you a healthier-looking smile and helping prevent periodontal disease.
X-rays
During your preventative dentistry exam, Dr. Santora will take X-rays of your mouth as needed to assess your dental health. These X-rays will help Dr. Santora detect problems before they become more complex.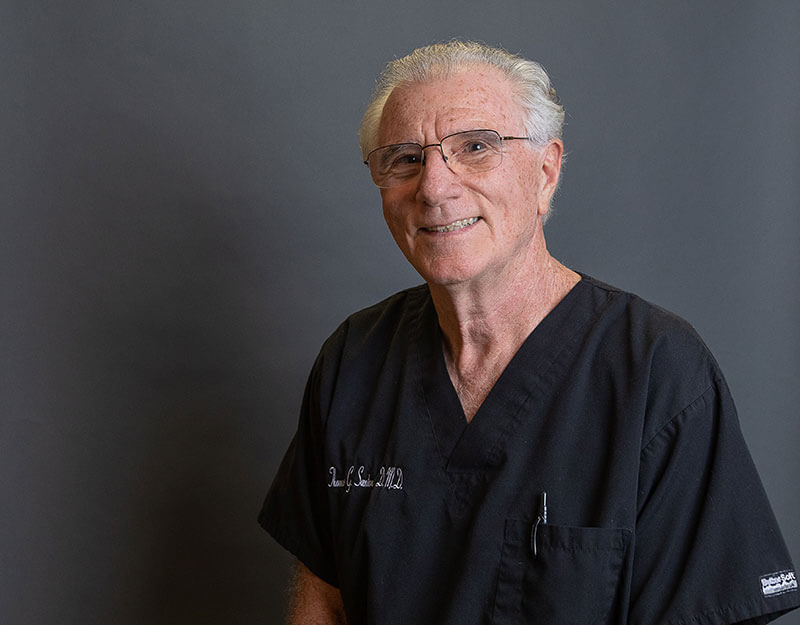 Thomas G. Santora, DMD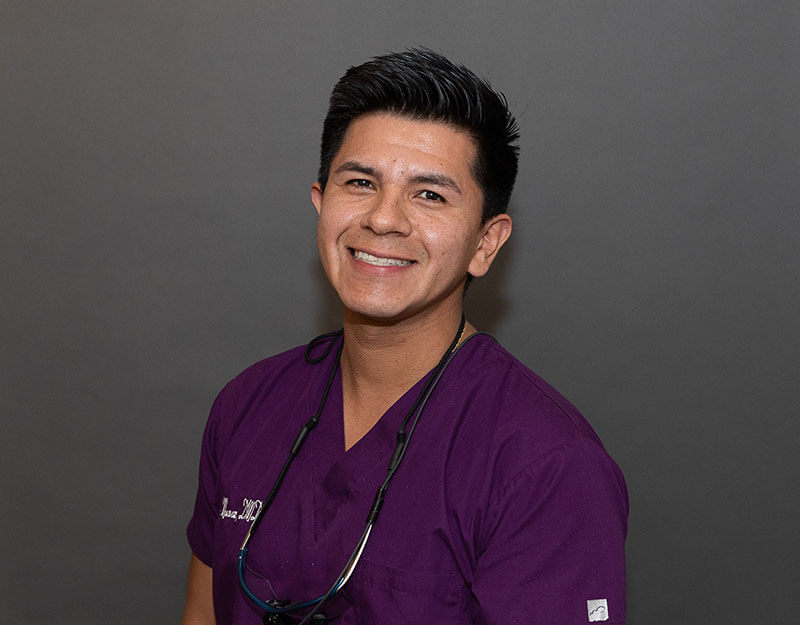 Andres Munoz, DMD
Dental Services:
Expert Treatment

of Your Dental Issues

While prevention is his first goal as a dentist, when you are experiencing a dental problem, Dr. Santora's decades of experience and proficiency in the most modern techniques enable him to skillfully assess and treat your issue to restore your dental health quickly.
Composite Fillings
When X-rays show that you have a cavity as a result of tooth decay, Dr. Santora will repair it by removing the decay, disinfecting the area, and filling the cavity with tooth-colored filling material. Dr. Santora sources dental materials from only the most reputable companies, so you can be confident your fillings meet all safety and reliability guidelines.
Root Canal
When decay and infection have reached the nerve chamber of your tooth, Dr. Santora can stop the infection from worsening and resolve the resultant toothache with a root canal procedure. This treatment includes removing the damaged nerve and infection from inside the tooth, disinfecting the area, and filling the canal with a biologically safe material.
Tooth Extraction - Dental Implants
When you have advanced tooth decay or infection that has done irreparable damage to your tooth, you may need the tooth removed. Dr. Santora has the experience and knowledge to determine when a tooth extraction is necessary and, if so, to safely extract your tooth while keeping the bony housing intact with grafting material for future implant sites. Patients concerns about pain management is always addressed first and foremost.
Emergency Dental Care
If you have a dental emergency such as a severe toothache or a broken or lost tooth, you can count on Dr. Santora to see you immediately for treatment and pain relief. Call (908) 245-1012 to explain your symptoms so Dr. Santora can assess your needs.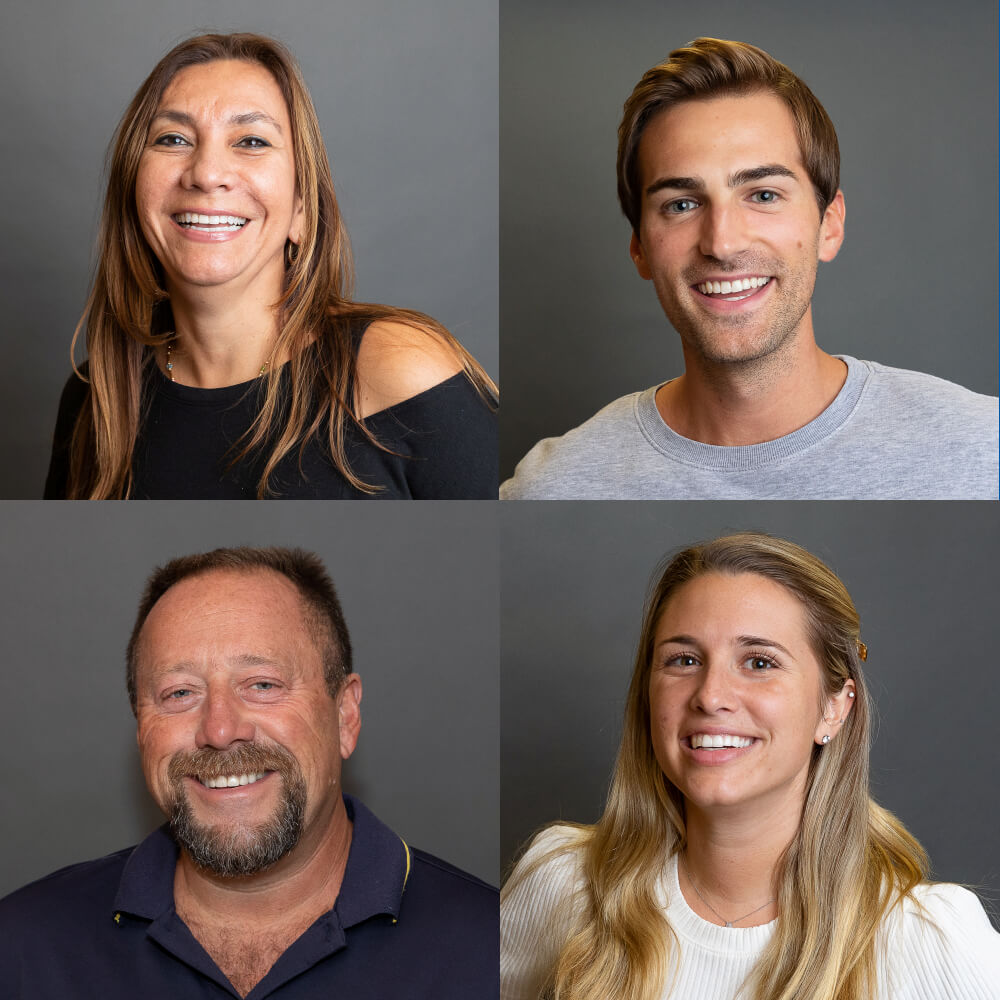 Smile Again!


with The Best Family Dentist

Your family deserves the most advanced dental care. Dentist Thomas G. Santora's decades of experience and proficiency in state-of-the-art dental procedures make him the best dentist to help your family achieve and maintain excellent oral health. Dr. Santora and his team have been serving families in towns like Roselle Park, Westfield, Cranford, Garwood, Kenilworth, and Union for over 30 years. From the youngest to the oldest family member, Dr. Santora's advanced techniques can prevent oral health issues from negatively affecting your family's overall well-being.
Need an appointment or more info?
Call (908) 245-1012 or email us drsantora@smilesbysantora.com to find out how we can help you have a healthy smile!
We Accept All Dental PPO Insurance Plans - We'll submit your claim to your insurance company to reduce the amount of paperwork you have to manage.